What's New
To display in FULL SCREEN hover the cursor over the image above ​and click the top left zoom button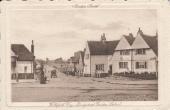 The Raymond Lowe Collection
A wonderful collection of Suburb postcards telling the story of the Suburb's development from its very beginnings with views of its buildings and street layout. It also traces the history of one particular extended family of early residents and their neighbours and friends, some of whose descendants still live here today.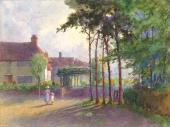 Impressions of the Garden Suburb Hampstead, 1923-5 by William Isaac Aston (1857-1939)
This album of watercolours depicting a variety of Hampstead Garden Suburb scenes was painted between 1923 and 1925 by William Isaac Aston. The album was acquired by the Hampstead Garden Suburb Trust from an art dealer in late 2012.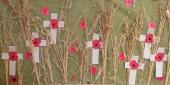 WW1 Armistice Collection
Commemorating the centenary of the end of World War One, the collection is a window on Hampstead Garden Suburb 1914-18, with fascinating pictures to illustrate this turbulent period in the Suburb's early history.



















 
Document, WHATSNEW